Washington-based Trueview AR is delighted to announce the launch of an innovative new virtual try-on service designed for the luxury jewelry industry.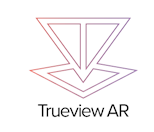 February 18, 2020 / / —
An ambitious startup, Trueview AR has created a new AR platform that offers bespoke virtual experiences for jewelry shoppers. The cutting-edge technology delivers a unique shopping experience for buyers searching for luxury pieces. By providing augmented reality try-on services, retailers can offer a revitalized, reimagined, memorable store experience, which also increases customer engagement, builds trust and strengthens client relationships.
Trueview AR was designed and developed by jewelry professionals in a bid to improve and enhance customer experience, facilitate shopper engagement and lower the risk of returns.
With Trueview AR's new virtual try-on and digital inventory service, jewelry companies can revolutionize the way they manage their inventory. At the same time, retailers can cater to emerging consumer trends and provide customers with an exciting, contemporary shopping experience. This technology allows retailers to digitize their current inventory using CAD files or images. Once the files have been stored, they are available to shoppers through a virtual fitting service, which enables buyers to try before they buy. Using an app on an in-store tablet, in-store video activation and e-commerce web plugins, customers can take advantage of a fully immersive, interactive product catalog. For store owners, the management portal provides a raft of useful features, including the ability to manage store locations and stock-keeping information and inventories across multiple outlets. In addition, the app and the try-on feature collect data, which can be used to predict buyer trends, inform stock-buying decisions and encourage engagement between staff and customers.
By investing in Trueview AR, businesses can provide their customers with the chance to try specific pieces and alter items, which eliminates guesswork linked to commissions. Stores can also ensure they have the right merchandise available at all times without increasing spending.
Trueview AR is keen to build on the growing popularity of AR technology to benefit both businesses and customers. According to a 2019 study, 63% of brands would like to utilize this form of technology within the next two years, but over 50% feel that they are not prepared to support it. Speaking about Trueview AR's new service, executive director, Cortney Conde said, "We want to shorten the race to AR adoption for jewelers by providing an easy and industry-specific solution."
Today, brands are not just competing to provide the best products. They're also battling to give customers a unique, unforgettable experience. Over 70% of shoppers said they would shop with a retailer more frequently if AR was available. With this new virtual service, Cortney Conde added, "We are thrilled to provide an engaging and meaningful solution for jewelers to deliver this in-demand experience to customers across both channels, while providing valuable data our clients can action immediately."
About Trueview AR
Based in Bellevue, Washington, Trueview AR provides virtual try on and digital inventory services for the luxury jewelry industry. With the appetite for novel experiences and AR technology increasing, Trueview AR is keen to enable luxury jewelry stores to offer their clients something different and new. With this cutting-edge service, retailers can reduce returns, improve customer engagement, enhance brand image and build client trust.
Anyone who wishes to find out more about Trueview AR is urged to make use of the following contact details:
Business name: Trueview AR
Website: https://trueviewar.com/
Press contact name: Cortney Conde
Press contact address: 11661 se 1st street suite 200 Bellevue Washington 98005
Press contact number: 888-910-8783
Press contact email: cconde@trueviewar.com
Contact Info:
Name: Cortney Conde
Email: Send Email
Organization: Trueview AR
Address: 11661 se 1st street suite 200 Bellevue Washington 98005
Phone: 888-910-8783
Website: https://trueviewar.com/
Source:
Release ID: 88946532